The next regular meeting of the Rockcastle County Chamber of Commerce will be held at noon on Tuesday, October 18th at Rockcastle County Courthouse. Certified Financial Planner David Short will be our guest speaker.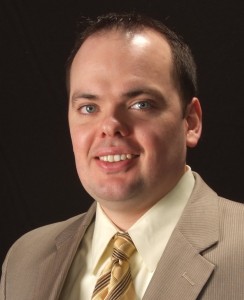 The title of the presentation will be "Putting Current Markets Into Perspective: Why to Stay Invested."
David Short, a native of eastern Kentucky and a graduate from the University of Pikeville (formerly Pikeville College), is a CERTIFIED FINANCIAL PLANNER™ working mostly in central Kentucky. David holds a Master's of Science in Financial Services from the Institute of Business of Finance and also holds various other industry designations. Mr. Short works with individuals and small to mid-size businesses to accomplish their financial goals. Specially, David specializes in retirement income planning, education planning, insurance planning, social security planning, and estate planning. When not working, Mr. Short enjoys spending time with his wife Tonya, daughter Reece, reading, and sports. David and Tonya are also expecting their second child in December.